'I'm the latest carnage': Terry Booth on his Aurora Cannabis departure
Aurora sets sights on profitability as quarterly loss balloons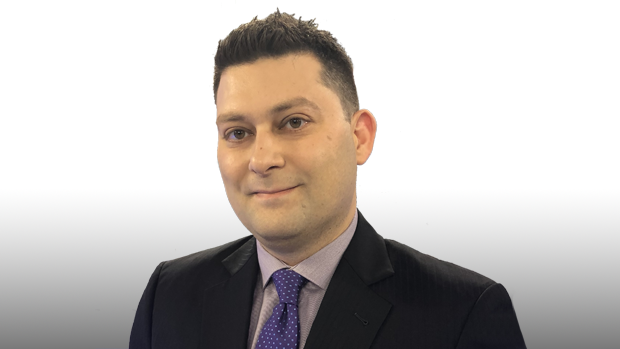 Terry Booth can't help but admit he's a symbol of the carnage he forecast would happen to the cannabis industry only a few months ago.
"I guess I'm the latest carnage," he told BNN Bloomberg by phone with a laugh a day after Aurora Cannabis Inc. announced he would step down as chief executive officer of the pot giant he founded about seven years ago.
"When I was talking about carnage before, I was talking about companies that aren't going to make it," Booth explained in a more serious tone. "You can't grow cannabis for less than the price we are selling for."
Booth admitted the departure comes as demand for cannabis in the Canadian recreational market wasn't what he or Aurora expected. After a tough year-and-a-half since legalization, the Edmonton-based company provided a sweeping corporate update last week, culminating with the company's disappointing second-quarter results on Thursday.
Along with the announcement Aurora Chairman Michael Singer would replace Booth on an interim basis, the company announced it would lay off about 500 staff, write down nearly $1 billion in assets and restructure its debt covenants with its lenders.
"Should we have scaled down sooner? Maybe. But we're talking months, not years," Booth said. "There's going to be more growth opportunities, but we've got to look at the ones that are EBITDA [and] cash-flow positive. You can't buy a hunk of junk right now and fix it up."
Booth reflected on the time he spent at Aurora, starting with a $3-million investment in a small Alberta-based medical marijuana producer, which turned into a global cannabis company with operations in nearly two-dozen countries. He attributes much of his seven-year tenure as CEO to knowing the industry "upside-down and "inside-out." He touted how under his watch, Aurora avoided major crop failures, secured top marks for its corporate governance and how it "never had a crime committed by any of our executives."
But he also acknowledged it was time to move on.
"It's time for more of a button-up CEO, not a growth CEO," he said. "You want a capital market guy or gal. You really need to have someone with their eye on the ball for positive EBITDA."
Regardless of who is making the decisions at Aurora, the company remains in a tenable financial situation. After the pot producer's corporate update last week that restructured its debt payment schedule, analysts now question whether the company has enough cash on its balance sheet, or whether it should enact further cost-cutting measures to survive.
In a report to clients last week, MKM Partners Senior Research Analyst Bill Kirk questioned why Aurora didn't write down any of its Canadian assets, and believes the company will have a tough time attracting top-level talent that could help investors regain confidence in its stock.
But Booth doesn't have any regrets about the decisions he made that ultimately led to the company incurring nearly $1 billion in writedowns.
"Looking back is not really in my persona. I've always been someone who looks forward not backward," he said.
He may, however, have second thoughts on some of his decisions.
He defended acquisitions such as the $1.1-billion deal for CanniMed Therapeutics Inc. in January 2018 and buying Whistler Medical Marijuana Corp. for US$175 million, noting that some of those purchases have been accretive to Aurora's bottom line.
However, Booth admitted the company's tendency to issue stock to pay for those deals – which resulted in more than one billion outstanding shares – is "something that we've got to look at."
"Some of the banks like that volume and liquidity with our stock," he said. "Shares outstanding tend to reflect how our shares are valued. It's not like those were bad deals that we did, when we were buying companies [the share price] was $13. It'd be a lot more expensive now buying them at $2.50."
Booth, who will remain on the company's board, said he'll spend his time focusing on exploring Aurora's U.S. plans in the CBD space. Aside from Canopy Growth Corp., most major Canadian cannabis companies have yet to develop a U.S. strategy given restrictions enforced by the TMX Group on operating in jurisdictions where pot isn't federally legal.
Booth is hopeful that laws in the U.S. will change to allow for further investment in the cannabis sector, particularly after the 2020 U.S. presidential election. He noted how Democratic presidential candidate Bernie Sanders, if elected, would legalize cannabis on his first day in office.
"That's bold," Booth said.
Cannabis Canada is BNN Bloomberg's in-depth series exploring the stunning formation of the entirely new — and controversial — Canadian recreational marijuana industry. Read more from the special series here and subscribe to our Cannabis Canada newsletter to have the latest marijuana news delivered directly to your inbox every day.