OSC held talks with Green Growth about takeover bid for Aphria
OSC held talks with Green Growth about takeover bid for Aphria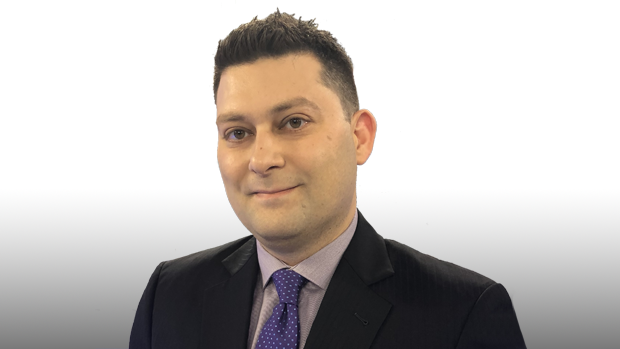 The Ontario Securities Commission entered discussions with executives of Green Growth Brands Inc. ahead of the company's formal takeover bid for Aphria Inc. (APHA.TO) which centered on potential conflicts of interest, sources familiar with the situation told BNN Bloomberg.
The OSC initiated the discussions with Green Growth shortly after the Columbus, Ohio-based company announced its intention to acquire Aphria for $11 a share, or $2.8 billion, last month, the sources said.
Aside from identifying any potential conflicts of interest between the two companies, the OSC's discussions with Green Growth executives included questions on its financial backing and future prospects for operating both companies, one of the sources said.
The sources declined to speak on-the-record with BNN Bloomberg as discussions between the OSC and Green Growth were private. Aphria representatives didn't respond to queries from BNN Bloomberg for comment.
Green Growth would not comment on whether its executives held talks with the securities regulator, but said in a statement to BNN Bloomberg it provided a "very detailed circular to shareholders" in its official bid for Aphria.
Nima Ranawana, a spokesperson with the OSC, said the securities regulator generally does not comment on any correspondence it has with companies.
Shortly after Green Growth announced that it was planning a takeover bid for Aphria after being spurned by the Canadian pot producer's board from a friendly merger, the company in a Dec. 31 statement reaffirmed its commitment to acquire Aphria and highlighted that the two firms are not related parties.
"To our knowledge, Aphria does not own any shares of Green Growth, nor do any of Aphria's directors sit on Green Growth's board," the company said at the time. "As those who participate in the small, yet growing, cannabis industry know, there are many overlapping informal relationships between participants. Any informal relationships that may exist are separate from Green Growth's business decisions and Green Growth has no related party influence with Aphria, nor does Aphria have a related party influence over Green Growth."
At the time of Green Growth's initial announcement, it was brought to light that Aphria's outgoing CEO Vic Neufeld is listed as an advisor to Green Acre Capital, a cannabis-focused venture capital fund, which also is the second-largest investor in Green Growth. As well, Aphria director Shawn Dym, who is also managing director at private equity firm York Plains Investment Corp., served on Green Growth's board of directors before stepping down in October, according to regulatory filings.
Dym currently serves as an advisor to Green Acre, while Neufeld's role in the company is unclear as he is not listed as an advisor on the venture capital fund's website. Dym and Neufeld couldn't be reached for comment.
"There is nothing noteworthy about Green Acre investing in another up-and-coming cannabis entity, regardless of overlap in a small, emerging industry," Green Growth said in the statement last month.
"The clearest evidence for lack of influence in Green Growth's acquisition of Aphria is the fact Aphria's board has refused to engage and rejected Green Growth's premium offer, thus making a transaction much more difficult and expensive to achieve."
Bruce O'Toole, a Toronto-based securities lawyer at Crawley MacKewn Brush LLP, said it's not unreasonable or unusual for the OSC to be asking questions in M&A deals – especially in an industry such as cannabis, which was only recently legalized in Canada in October.
"You can understand in a situation like this, [the OSC] would have to do their due diligence and kick the tires on this deal coming in," O'Toole said in a phone interview.
Green Growth formally launched its offer to acquire Aphria late Tuesday, offering 1.5714 of its shares for each Aphria share, the same exchange ratio presented in late December when the company announced its intent to bid for the Canadian pot producer.
The formal takeover bid comes more than a month after Aphria lost more than half of its market valuation following a short-sellers' report detailing allegations of insider self-dealing and overpaying for several Latin American operations.
Aphria stated in a release shortly after Green Growth's formal offer that an independent committee of its directors will make a recommendation to the full board after considering the unsolicited bid and is recommending shareholders hold off tendering until then.
Cannabis Canada is BNN Bloomberg's in-depth series exploring the stunning formation of the entirely new – and controversial – Canadian recreational marijuana industry. Read more from the special series here and subscribe to our Cannabis Canada newsletter to have the latest marijuana news delivered directly to your inbox every day.