'A harsh drop to reality': Why 2019 was a horrible year for pot stocks
Canadian pot sales in first year of legalization well short of estimates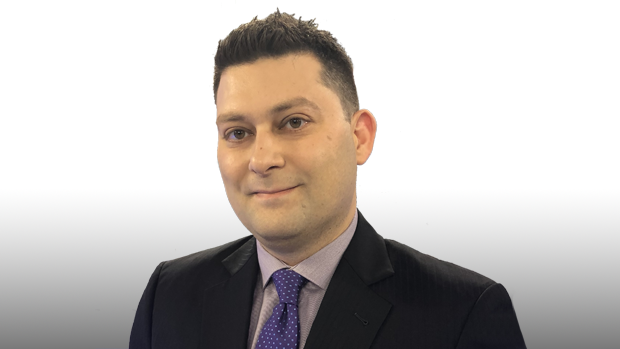 2019 was supposed to be a banner year for the cannabis industry. It turned to be anything but.
The legal cannabis industry here in Canada kicked off the year with lofty expectations. It seemed that finally, policymakers had created a regulated environment that could see products compete with — and hopefully eliminate — the illicit market while ushering in an exciting new industry that would result in thousands of jobs and billions of dollars in consumer spending.
Then the bubble burst.
As the dust settles from the cannabis industry's annus horribilis, a glut of legal cannabis products blazoned with unattractive packaging sit idle on wholesaler and retailer shelves, priced too high for consumers to be convinced to switch from their local illicit market dealer. Only a handful of cannabis companies managed to report a quarterly profit this year, while investors continue to hope for the market to bottom out after most firms' share prices have experienced double-digit declines.
"It was, in some cases, a perfect storm at the beginning of the year," Neil Selfe, chief executive officer of Toronto-based Infor Financial Group, said in a phone interview with BNN Bloomberg.
"Never before has there been a consumer-packaged goods event like the opening of the cannabis industry. There were exaggerated numbers in the early part of the year, banks were pumping the sector with capital, and it seemed that all boats were rising. What happened in the second and third quarters was a harsh drop to reality."
CannTrust Holdings' regulatory woes last summer weighed heavily on investor sentiment – both retail and institutional – resulting in a cash crunch where access to capital and debt has become scarcer by the day. The company was caught growing pot in unlicensed rooms in July and saw its Toronto-listed share price plummet more than 80 per cent from its July 5 close of $6.46.
"Here's a company that was the poster child for governance and compliance and now you can't trust any of it," Narbe Alexandrian, chief executive officer at Canopy Rivers, said in a phone interview with BNN Bloomberg.
Some smaller firms such as Wayland Group Corp. and DionyMed Brands Inc. have already kicked off a round of bankruptcy filings that are expected to grow significantly in the coming months. Nearly 1,100 people have lost their jobs in the U.S. and Canadian cannabis industries over the past year, according to Business Insider which tracks industry layoffs.
Mackie Research Capital Corp. analyst Greg McLeish said in a recent report that of the 52 publicly-traded cannabis companies the firm tracks, 13 of them have less than six months of cash left on their balance sheets. He added that if you include cash flow burn and capital expenditure needed to build out the operations those companies promised investors, that number rises to 25. And further exacerbating that problem is 10 companies whose stock is "out of the money" for their convertible debentures that are due within the next 12 months, McLeish wrote.
"What's happened, I think, is that a lot of these guys now have built out their operations and facilities and what we'll see is that — given what happened in the market — a lot of them are now thinking: If they need to continue additional phases of cultivations, how do they preserve cash? And, will the equity markets open back up?" McLeish said in a phone interview with BNN Bloomberg.
Selfe said the cannabis industry represented about 15-to-20 per cent of Infor's annual revenue this past year, but he expects to be busy over the next year given the dire straits in which some firms find themselves.
"This is our time to shine," he said. "We have a huge number of assignments right now concerning companies that need to be restructured or refinanced. Because we called the market right, people are turning to us for that advice."
The rollout of legal cannabis such as edibles, extracts, and vapes has not escaped scrutiny, either. That launch has been bumpy with only a handful of cannabis producers having products available for consumers. Meanwhile, regulators that control nearly half of Canada's market have pushed pause on selling vaping devices amid a health crisis and uncertainty on the long-term impact of inhaling pot-infused oils. Still, the new market does present opportunities for some producers that will be able to deliver a sought-after product.
"There's still a lot of bad actors in the industry that need to get weeded out, but I wouldn't say I'm bearish on 2020. I'm bullish," said Alexandrian. "Cannabis 2.0 now allows the 20 million people in Canada that don't use cannabis in a traditional way to now consume it with an infused drink or an edible."
Even the cannabis industry's ancillary businesses couldn't escape the year's downturn. In mid-December, Ample Organics, a cannabis software management company, announced it was being acquired by Akerna Corp. for US$45 million, several months after the company laid off 16 per cent of its staff. Lift & Co., which organizes cannabis trade shows and provides customer data to retailers, is exploring a sale of the company, according to three sources with direct knowledge of the matter. A company spokesperson told BNN Bloomberg it "does not comment on rumours of this nature."
"When the waves get rough, you need to tie the boats together to keep everybody afloat," John Prentice, chief executive officer at Ample Organics, said in a phone interview with BNN Bloomberg. "There's a lot of businesses you wouldn't give much thought to, like the ones selling greenhouses, growing lights or the grow tables that are up-front single-time purchases. Their models are now changing very much."
While Selfe thinks that it's hard to see potential turnaround catalysts emerging for the Canadian cannabis industry, he does note that the next year will demonstrate how some well-financed right-sized companies will merge for the market. The real focus, he said, will shift south of the border where U.S. pot companies have a better opportunity to produce profits despite the fragmented nature of the country's legal marijuana market.
"Canada was a story because it was a global leader," Selfe said. "Absent of a few of the very large companies, it's no longer a global leader. Relatively speaking, it's not going to be in the limelight like it has been anymore."
Cannabis Canada is BNN Bloomberg's in-depth series exploring the stunning formation of the entirely new — and controversial — Canadian recreational marijuana industry. Read more from the special series here and subscribe to our Cannabis Canada newsletter to have the latest marijuana news delivered directly to your inbox every day.