BlackBerry's Chen, and investors, pin high hopes on car market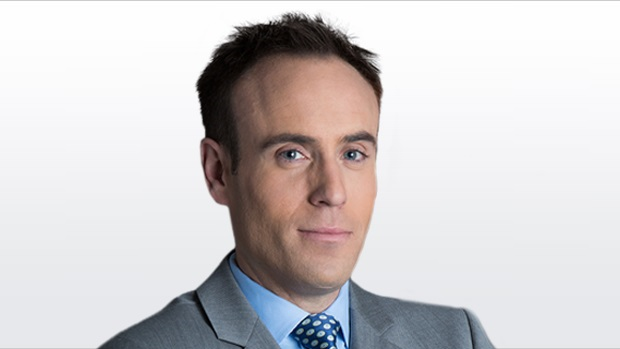 BlackBerry CEO John Chen found himself in a reflective mood following the release of the technology company's latest financial results in December.
"You're going to get me emotional about this," Chen said during an interview with BNN in December, regarding the company's turnaround. "We're winning."
Indeed, after a long stretch of uncertainty, BlackBerry is winning over investors. The company's stock has risen more than 80 per cent in the past 12 months, making it one of the top performing stocks on the Toronto Stock Exchange. By comparison, Apple's stock has risen roughly 45 per cent in the same period.
Much of that momentum is tied to the Waterloo, Ont.-based company's ambitious plan to position itself as a key, behind-the-scenes player in the burgeoning market of self-driving vehicles.
On Monday, Chen will unveil the next part of that plan during a keynote speech at this year's North American International Auto Show in Detroit. BlackBerry has said it will unveil a new product that "will help shape and secure the future of connected and self-driving cars" at the event.
"This keynote could be critical to the company's autonomous car aspirations," Peter Misek, a partner with the BDC Capital IT Venture Fund, said in an email.
CAR DEALS
After overseeing a major restructuring, which included outsourcing the hardware manufacturing of its smartphones, Chen has spent significant time exploring the company's opportunity inside vehicles. BlackBerry has leveraged its 2010 acquisition of QNX Software Systems (now BlackBerry QNX), a major player in the area of in-vehicle infotainment.
"The way we think about it is to embed in everything autonomous vehicles and connected vehicles need," Chen told BNN in his December television interview.
Of course, talk is cheap. And so Chen has backed up the talk by unveiling a whole host of partnerships in recent years with traditional automakers like Ford and technology giants building out their own self-driving platforms.
One such partnership was unveiled this week at the Consumer Electronic Show in Las Vegas with Nvidia. That follows a high profile partnership struck with Chinese tech giant Baidu that was unveiled earlier this month, where BlackBerry QNX will serve as the operating system to Baidu's self-driving platform, Apollo.
"Following the many partnerships BlackBerry has signed with leading automakers and suppliers over the last 18 months, we believe the company has the opportunity to be a key player in the move to autonomy," venture capitalist Gene Munster of Loup Ventures told BNN in an email. "We expect the company to announce more partnerships in 2018, which will fuel the opportunity for BlackBerry in the self-driving space."
In some examples, BlackBerry is able to capitalize on existing relationships, as was the case with Baidu, which had already been an infotainment partner.
"I met with the COO of Baidu, Qi Lu, six months ago in California," John Wall, senior vice president and general manager of BlackBerry QNX, told BNN in a recent television interview. "They became very excited about QNX being the perfect platform for their Apollo project to set the secure and safe foundation for the ecosystem they are trying to build."
SECURITY SELLS
One of the big selling features for BlackBerry is its reputation in the area of security. To further spread the word, the company published a white paper it calls BlackBerry's 7-Pillar Recommendation for Automotive Cybersecurity.
"Nobody wants to be a carmaker that develops automated features and gets hacked," Wall said.
When Chen first stepped into the CEO role in 2013, initially on an interim basis, BlackBerry's high profile woes included a failed attempt to find a buyer for the business. Along with outsourcing handset manufacturing, Chen has outsourced much of BlackBerry's patent licensing business, while the company also shed thousands of jobs.
Despite BlackBerry's stock run-up, whether Chen's steering of the company into automobiles has been successful remains to be seen. A number of analysts are still taking a wait-and-see approach, with more than 60 per cent of analysts who cover the company with a "hold" rating on BlackBerry's stock.
"BlackBerry's last chance to reinvent itself rests on its QNX embedded operating system," Cyrus Mewawalla, managing director of CM Research, told BNN in an email.
From Chen's perspective, each new partnership BlackBerry inks is a confirmation of that reinvention.
"I'm a believer in partnerships and we seem to be winning the right deals," Chen told BNN.