Pot delivery services looking to replace illicit dealers face hurdles
Canada's illicit cannabis market still thriving as prices beat legal offerings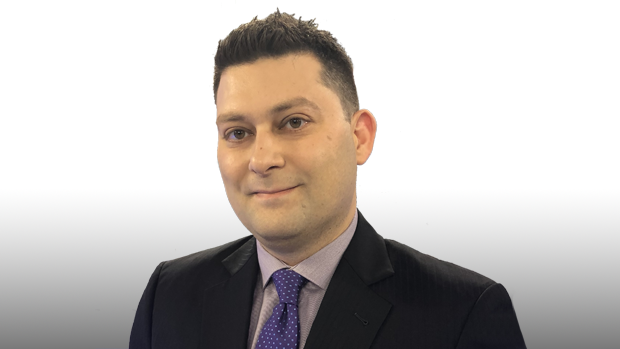 Selling cannabis largely used to be the domain of drivers shuttling illicit product directly to their customers. But companies aiming to replicate that model in the legal cannabis industry may face challenges given the nature of Canada's regulatory framework.
Only a handful of provinces such as Manitoba, Saskatchewan and Alberta have rules in place that would allow third-party companies to deliver legal pot from provincial retailers to customers. Other provinces in Atlantic Canada and Quebec opted for a more cautious approach to cannabis delivery with more prohibitive regulations on how third-parties can manage their cannabis distribution.
Those hurdles aren't stopping some players in the nascent cannabis delivery business willing to give it a try. One such company, Super Anytime, officially launched its service earlier this week in Manitoba, one of the few provinces in the country that allows a third-party to handle legal pot shipments directly from retailers to customers.
The startup was founded by Ian Delves and Michael Kniazeff, who also founded Boozer, a similar service that delivers alcohol. After Manitoba officials found Super Anytime's business to be compliant with its cannabis regulations, it partnered with two retailers in the province and now has its sights set on Alberta and Ontario.
However, with Apple Inc. and Android taking a zero-tolerance stance on cannabis apps on their phones, Super Anytime had to optimize a mobile-friendly version of its website.
"It definitely was a hurdle [to launch] because of the ever-changing regulations," Kniazeff said in a phone interview. "It's a brand new market. We basically had to put on our regulatory hat and dig in through the [regulations] to be able to craft our solution."
The Canadian unit of cannabis content and service website Leafly is also eyeing the domestic pot delivery business. But in Alberta, regulations aren't preventing the company from allowing its users to order cannabis from retailers and pick it up at the store later in person, according to Jo Vos, managing director of Leafly Canada.
"The more that we can compete with what's happening in the illicit industry, the better," Vos told BNN Bloomberg in an interview.
The company didn't provide figures on how many orders it has processed since starting its pickup service last year, but a company spokesperson did say demand for the service has increased by more than 50 per cent since edibles and vape products became available earlier this year.
Cracking the Ontario market, which represents about 40 per cent of Canadian cannabis users, may prove to be a challenging task for both Leafly and Super Anytime as the province appears focused on licensing brick-and-mortar retail stores. As well, Ontario already offers same-day delivery from its online store within Toronto and has contracted Pineapple Express Delivery Inc. to handle its orders.
"There are a number of people in the industry who are advocating for change but I know it's going to take time," Vos said.
It's also unclear how much demand these new legal delivery service platforms will have amid a still-thriving and well-established illicit market.
Alanna Sokic, senior consultant at Global Public Affairs, said pot delivery services are likely to be heavily adopted by millennials who are already used to similar apps such as Uber Eats or Amazon. Roughly 30 per cent of all Canadians aged 25 to 34 consume cannabis, according to Statistics Canada.
Other similar cannabis delivery companies in the U.S. are struggling as they face banking challenges amid the illegality of cannabis at the federal level.
Eaze, a Silicon Valley-based startup that some media outlets dubbed the "Uber of Pot," raised US$166 million in venture capital financing. But TechCrunch reported last week, citing multiple sources, that the company is set to lay off staff amid a cash shortage and has obtained a US$15 million bridge loan.
While it's unlikely that Super Anytime or Leafly will face similar payment obstacles in Canada, they will have to contend with Canada's large geography as well as potential security issues, Sokic said.
"This is something that in the age of Amazon which consumers are clearly craving," she said. "Especially in places like Ontario, which is still ramping up physical retail stores, a service like this would be welcome."
Cannabis Canada is BNN Bloomberg's in-depth series exploring the stunning formation of the entirely new — and controversial — Canadian recreational marijuana industry. Read more from the special series here and subscribe to our Cannabis Canada newsletter to have the latest marijuana news delivered directly to your inbox every day.