Aphria lines up $100M investment as CEO touts balance sheet strength
Aphria lines up $100-million investment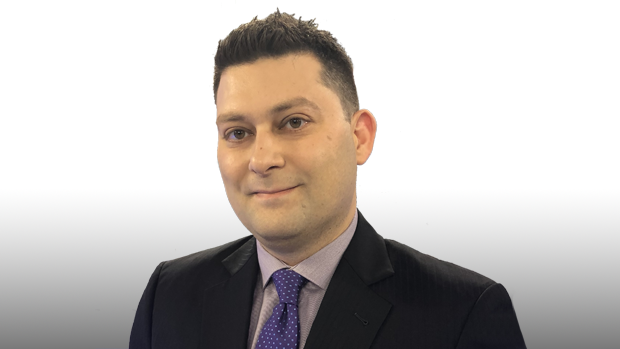 Aphria Inc. announced Friday it has lined up a $100-million investment from an unidentified institutional investor, representing a fresh capital injection which the Canadian cannabis producer has earmarked for "opportunistic" international expansion efforts.
Aphria Chief Executive Officer Irwin Simon told BNN Bloomberg in a phone interview that the investment demonstrates confidence in Aphria as well as the company's management and strategy.
"It shows [the investor] is a believer in the [cannabis] category where a lot of licensed producers have had trouble finding any type of financing," Simon said.
"We didn't have to do this. We have close to $600 million on our balance sheet. It just gives us a much stronger balance sheet to continue doing what we're doing."
Cannabis companies have faced a capital crunch in the past several months following a broad sell-off in the legal marijuana space and weaker-than-expected quarterly revenue figures. However, Aphria has emerged as one of the few Canadian cannabis producers to report positive adjusted earnings before interest, tax, depreciation and amortization, a key metric that other major companies have yet to achieve.
The yet-to-be-named investor will acquire about 14 million units at $7.12 apiece. Each unit includes one common share in Aphria as well as one-half of a common share purchase warrant priced at $9.26. The warrants are set to expire two years after the deal closes, Aphria said in a statement.
If the investor exercises all warrants, they will acquire about 21 million shares in the company, making it Aphria's leading shareholder, according to Bloomberg data. John Cervini, an Aphria co-founder, is currently the company's leading shareholder with about 9.8 million shares, or about 3.9 per cent of the company, according to Bloomberg data.
Simon declined to specify who the institutional investor is, citing a confidentiality agreement, but noted it would assume less than 10 per cent ownership of the company if the warrants are exercised in full.
"When someone writes a $100-million cheque, that's going to be a sophisticated investor who knows Aphria and believes in Aphria," he said. "It's one investor with one cheque. With the warrants, it's an opportunity to have an additional $64 million available to us."
He also said Aphria is eyeing "opportunistic acquisitions" globally as well as within Canada to deploy its new capital, but declined to specify any areas where he is particularly interested in investing.
"There's going to be opportunistic assets and a lot of stuff to do," he said. "Over the next six months, the industry will condense and consolidate and I'd like to be prepared and have the right balance sheet to do that."
Raymond James cannabis analysts Rahul Sarugaser and Michael Freeman said the $100-million investment signals that there still remains positive sentiment around cannabis players with strong balance sheets.
"The market clearly expects [Aphria] to not only weather the present storm, but to then flourish when the market recovers, likely during the back half of 2020," the analysts said in an email to BNN Bloomberg.
Cannabis Canada is BNN Bloomberg's in-depth series exploring the stunning formation of the entirely new — and controversial — Canadian recreational marijuana industry. Read more from the special series here and subscribe to our Cannabis Canada newsletter to have the latest marijuana news delivered directly to your inbox every day.