'Through thick and thin': Why stock markets will likely remain open during the COVID-19 pandemic
'It's pure panic': Agilith Capital's Patrick Horan on the run on markets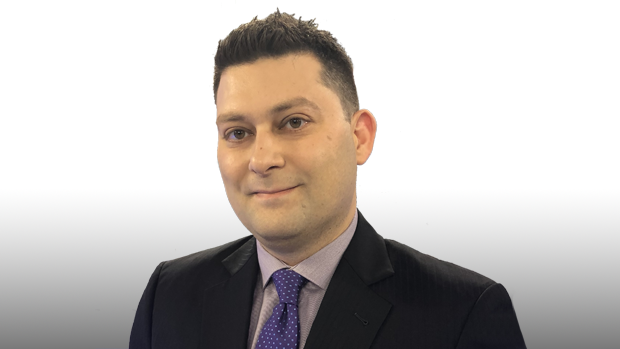 With the COVID-19 pandemic prompting frequent waves of volatility on North American stock markets, some uneasy investors may want this month's rollercoaster ride to end to avoid risking further losses.
But halting all stock market activity isn't that easy. The lessons learned from the last financial crisis in 2008 and 2009 ensured that markets will continue to trade, like it or not.
"Even in a time of stress, the importance of people having liquidity and with companies being able to access capital, those are critical functions for the marketplace to offer," said John McKenzie, interim chief executive officer and chief financial officer of the TMX Group Ltd, in a phone interview with BNN Bloomberg.
The last time U.S. and Canadian stock exchanges shut down was during a four-day period after 9/11 when markets shuttered in anticipation of panic selling and chaos following the terrorist attacks on the U.S.
But with fears about how bad the COVID-19 pandemic could get and policymakers around the world enacting extraordinary fiscal and monetary measures to prop economies up, U.S. and Canadian stock markets have frequently hit circuit breakers over the past month, halting trading activity and letting investors take a breather.
One Bay Street portfolio manager thinks the COVID-19 pandemic should pause all trading until the virus is properly managed.
Patrick Horan, portfolio manager at Toronto-based Agilith Capital Inc., told BNN Bloomberg earlier this month that everyone needs to "collectively stop the economic engine" to eliminate COVID-19 as fast as possible.
"The problem is that markets are still open and [investors] are going: 'Who's going to pay for this?,'" Horan said during a television interview.
"It's going to be one heck of a mess."
That market chatter led the TMX Group to issue a rare response on its website last week to let investors know it was in the best interest of publicly-listed companies, investors and other participants for markets to remain open.
To help contain investors' frustration amid volatile markets, exchanges established circuit breakers after the 2008 financial crisis. The benchmark for the first breaker to be triggered is when an index falls more than seven per cent.
That was one of the first takeaways made after that financial crisis to avoid a repeat of the same violent whipsaw of trading activity, according to Susan Wolburgh Jenah, the former president and CEO of the Investment Industry Regulatory Organization of Canada (IIROC) and current board member of the NEO Exchange.
"This has always been sacrosanct, but it's better to have the markets working. It's important to have markets remain operational through thick and thin," Jenah told BNN Bloomberg in a phone interview.
Shutting down stock exchanges was viewed as "the equivalent of the nuclear bomb in terms of how markets operate," Jenah said. She added there were daily discussions between herself, the Bank of Canada, provincial and federal finance departments and securities regulators to determine the next steps for market activity during the tumultuous 2008 financial crisis.
"Is there a single blueprint that gets triggered? Every crisis is different and every set of circumstances will have their own nuances," she said. "There's an apparatus through working with these issues but it involves a lot of conversations and a lot of analysis."
McKenzie said that ultimately it's up to U.S. and Canadian securities regulators, finance officials and central bank leadership teams to determine whether the markets should stop and pause, not the exchanges themselves.
But given how intertwined each exchange is with inter-listed stocks, and the amount of backups made to ensure traders and investors can still facilitate trades, it's unlikely to ever happen again, he said, because those redundancies didn't exist when the Sept. 11, 2001 terrorist attacks led markets to close.
"There were brokers and dealers who couldn't connect anymore, they didn't have the staff anymore," McKenzie said. "You had a question mark about whether you could operate a fair market with integrity when participants couldn't access it. That's what drove that decision."
McKenzie said the TMX Group has multiple sites and several backups in place in case another major event leads to any issues with the main exchange unable to conduct trades. It's currently operating with "mission critical staff," while the rest of the company works remotely, he said.
"It's a much different environment where you can maintain that market integrity even from a remote model," McKenzie said.